Chances are if you're reading this, you've taken one of my calligraphy classes and you want to order more supplies to keep practicing.  That makes me feel all: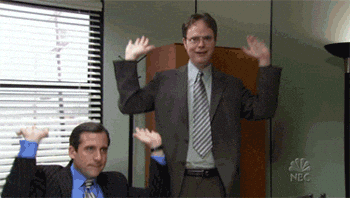 I'm so excited you want to keep up your calligraphy practice! Whether you want to address your wedding envelopes, improve your handwriting, or just develop a new hobby - calligraphy is the answer (insert praise hands emoji here)!
At the bottom of the post, you will find links to the exact supplies I provide for my Brainery classes - you'll be taken straight to each product page so you don't have to worry about finding the right tool (cause there are a lot out there!)
First thing's first: The Straight Holder! 
Seems like a very basic tool, but it is actually incredibly versatile for a beginner.  Like we discussed in class, a straight holder has a universal insert so you can experiment with a few different nibs before committing to an oblique holder fitted for a specific one.  It's also great for beginners because it's not as intimidating as an oblique.  You can focus on perfecting your downstroke & upstroke pressure without the added step of figuring out the oblique holder.
Now, let's talk nibs.  Fair warning - I am biased 100% towards the Nikko G nib, so I will try and not talk too much about it.
Some of you might have tried the Brause 361 Steno nib in class - also known as the Blue Pumpkin.  Aside from the Nikko G, this is a great beginner's nib.  The tines aren't as sharp as the Nikko G, so they won't catch on the paper as much.  I also find it to be slightly more flexible, which is great if you tend to have a light grip when writing. The Blue Pumpkin is responsive even to a small amount of pressure.  On the other hand, if you find that you are gripping your pen hard when writing, the Blue Pumpkin might be too flexible - which can lead to unnecessary frustration.
Enter the Nikko G.  Don't worry, this isn't going to be a love fest - just a short description about why the Nikko G is so amazing.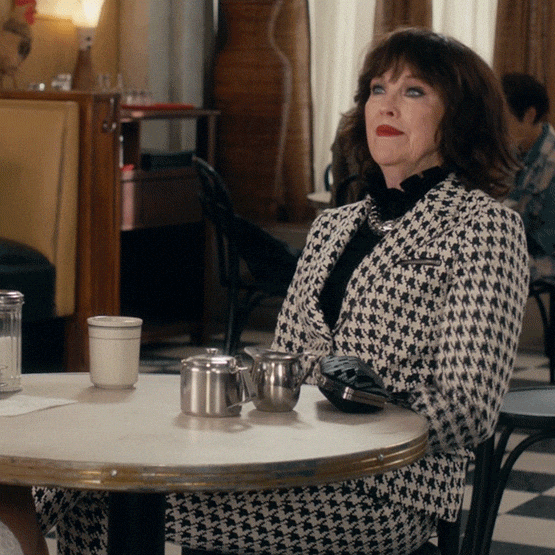 Now that that's out of the way, let's get down to the details.  We'll start with the pros of the Nikko G. It's flexible enough where you don't have to apply an intense amount of pressure to get thick downstrokes, but the tines are pretty sharp so you will get super fine upstrokes.  It holds a good amount of ink, which allows you to write without having to redip into your ink every few letters. Now onto the cons (I know, I can't believe I'm writing this either).  While the Nikko G is an all around great nib, there is a learning curve to using it.  Everyone will have their perfect amount of pressure needed to use any nib, but because the tines of the Nikko G are so sharp, they will more easily catch on whatever paper you are using.  You will just have to practice in order to find the perfect angle!
The last nib in the picture is the Brause 66EF.  I won't go into it in too much detail because I consider it an intermediate or advanced calligraphy nib. As you can see, it's tiny!  You'll need to dip much more often. It's also surprisingly flexible for such a small nib - making it a bit harder to control (in my opinion). However, as with anything, with consistent practice, it's a great nib! Lindsey of The Postman's Knock uses this nib for most of her work.
Next up - ink!
I provide sumi ink to all my students because it's easy to work with straight out of the bottle, which isn't something you can say about all calligraphy inks.  Sumi ink also has a great sheen to it once it dries.  Lastly, this particular brand of sumi ink won't corrode your nibs.  Be sure to read the description of all the supplies you purchase for this very reason.  Certain sumi inks, after a while, will start to eat away at your nibs.  This sumi ink is also more or less waterproof after AT LEAST 24 hours.  Not that you'll be brushing water across your beautiful calligraphy, but at least you have the option without ruining it!
And last, but not least - the Rhodia pad! 
Rhodia pads are well loved in the calligraphy community. They come in many different sizes and layouts - blank, grid, dot, or lined.  The paper is super smooth and non-absorbent so you don't have to worry about your ink feathering.  They come spiralbound or staple-top, along with a few other variations.  
Another option for practice paper is simple laser jet printer paper!  The workbooks you received in class were printed on HP Laserjet #24 paper.  It works well with different kinds of inks, making it super versatile for low cost (500 sheets for roughly $20).
Links to buy (I don't receive any type of commission through these links - I have purchased and used all of these supplies so I 100% recommend them)
Brause Steno (Blue Pumpkin) Nib
If you are interested in purchasing an oblique holder, I have purchased multiple from the Etsy Shop, Walnut Shavings.  She makes amazing holders and if you are serious about continuing with calligraphy, I highly recommend purchasing an oblique pen.
Thanks for reading! I'm hoping to create new posts semi-regularly, so if you are interested in learning more about calligraphy—from nibs to inks to different papers—consider signing up to be on my email list!
~kari
Please reload